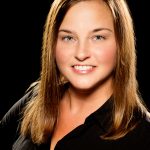 Amanda Murphy
Instructor – Pre-Combo
Amanda began dancing at the age of 2 in her hometown of Burgettstown, Pennsylvania with LuAnne's School of Dance, under the direction of her mentor, LuAnne Hughes. She studied acrobatics, jazz, ballet, and tap, and also competed in pageants and competitions. At the age of 10, she was asked to be a student assistant and at the age of 15, she began teaching classes and helping with costuming and recitals.
Amanda then attended the University of Pittsburgh, obtaining her Bachelors of Science in Nursing. While there, she joined the Dance Ensemble, Dance Team, and Cheerleading Squad, where she served as a Captain for the Company during her junior year. She had the honor of working with many different choreographers and performing in New York and Washington, D.C., while continuing to teach in Burgettstown.
After moving to Altoona, Pennsylvania, Amanda taught at Holliday Dance. She was an instructor for the Competition Team and set several pieces that won Gold and Platinum Awards at such competitions as Dance Educators of America and Star Power. She started the acrobatic program at the school and assisted with productions and costuming.
Amanda will be teaching the Pre-Combo class this year, after assisting Miss Wesa in the program last year. Amanda enjoys working with students of all ages and hopes to inspire those children to find their true passion. She has four daughters who dance at Southern Dance Theatre and a son and husband who actively support their dancers. Amanda also serves as a faculty member at Bethesda College of Health Sciences in the Nursing Department and is a registered nurse at Bethesda Hospital.