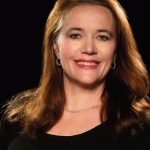 Elizabeth Gonzalez
Director, Elite Ballet Program; Instructor – Ballet
Elizabeth Gonzalez received her Bachelor of Science in Psychology from Florida Atlantic University in 1988. After graduating she continued her dance training at Southern Dance Theatre and Palm Beach Ballet Center. She has been on the faculty at both of these schools.
Ms. Gonzalez has been in dance education in Palm Beach County since 1990 and was on faculty at Atlantic High School. She has earned choreography awards for pieces set on the Atlantic High School dance team and the Dancer's Edge company of Southern Dance Theatre. She is listed in Who's Who Among America's Teachers in 2002. Since 2005 Ms. Gonzalez is the Director of the Boynton Beach High School Dance Academy.