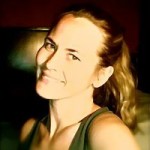 Holly Montes
Zumba Instructor
Zumba Classes
Zumba is a total body workout perfect for everyone! This class combines high and low intensity moves in an interval-style, dance party workout designed to make you sweat and burn calories while having a ton of fun!
This workout system is designed to combine all aspects of fitness from cardio to muscle conditioning to balance and flexibility to leave you feeling great!
Zumba is held Saturday mornings 8:00-9:00am at Southern Dance Theatre!
$5/class cash only