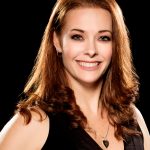 Lori Morales
Director, Dancer's Edge Company; Instructor – Contemporary, Jazz, Tap, Hip Hop
Ms. Morales was one of the first 75 students to attend Southern Dance Theatre!  While training, she was a member and soloist with the Dancer's Edge Company.
After graduation, Lori lived her dream of being a professional dancer.  She has done numerous convention shows, filmed training videos, performed in Disney's "Kids of the Kingdom" and "Beauty and the Beast" (3 years).  She has also worked for Universal Studios, local dinner theatre and Hardrives Productions in Orlando.
As a member of the production company, Lori was asked to be the featured dancer in "Island Breeze" at the Hilton Hotel in Atlantic City, NJ.  She also served as dance captain for the six month engagement.
Lori's work in Las Vegas included the "Jubilee" show at Bally's for two years and performances in "Midnight Fantasy" (as dance captain) under a 2 year contract with Anita Mann Productions for the Luxor Hotel.  In addition to dancing, Lori designed and created costumes for the show, as well as for the performers of Australia's "Thunder from Down Under."
Lori has built upon the lessons learned at Southern Dance Theatre, one of which is giving back to the community.  She has donated her time and talent in support of charitable annual fundraising shows such as "The Headdress Ball" in Orlando and "The Golden Rainbow Show" in Las Vegas.  She is very grateful for her training and the support of her mentor, Penni Greenly.
In 2005, Lori returned to Southern Dance as a Dance Instructor and as Assistant Director of the Dancer's Edge Company.  She is now Director of Dancer's Edge Company B.